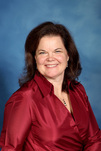 Director - Debbi Mintz, M. Ed.
Debbi has been our the director of our preschool since 2003. She earned her B.A. in Elementary Education from William & Mary and her M.ED. from Liberty University. She enjoys sewing, reading, and scrapbooking. She has 4 wonderful children too. Update: Ms. Debbi became a grandmother for the first time in September of 2017! Congratulations, Mimi!
---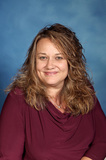 Lead Teacher in the Red Room

​Ms. Jennifer has been with the preschool since 2002. We are very sad to say that the 2017-2018 school year will be her final one because Jennifer wants to pursue a degree in art education. Over the years she has developed a great passion for art and has shared that enthusiasm with her students. Her class studies the great masters and then tries to re-create their techniques. The results are always impressive! Jennifer spends her time caring for her Grandfather and her sweet dog, Bentley. Please help us thank Jennifer for sharing so many years and great memories with the preschool. She will leave with our appreciation, our love, and our best wishes.
---

Assistant Director & Music Teacher
Ashley started here in 2003 as a temporary sub and loved it so much she never left. She has her B.S. and M.S. in speech pathology from JMU. She enjoys teaching music and movement to guide children toward greater joy and self-expression. She uses her organizational and business skills to help the front office run smoothly. Ashley plays piano, classical guitar, and ukulele, and even performs with the VCU Community Guitar Ensemble. She is mom to 3 amazing children and an adorable Schipperke.
---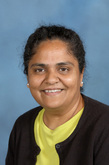 Asst. Teacher in the Blue Room
​Ms. Manisha joined the preschool faculty in 2003. She is the assistant teacher in the Blue Room and also works in the early morning program. She is a native of India and speaks many Indian languages. She earned her bachelor's degree in Homeopathic Medicine and Surgery while studying in Bombay, India. She enjoys gardening, music, and traveling. She is the mother of two wonderful, handsome, smart, loving boys.
​
---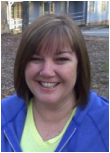 Asst. Teacher in the White Room
Penny has been a dedicated teacher in our pre-k program since 2005. With a background in home daycare, Penny has extensive training in early childhood development. She is the mom of 6 (yes 6!) terrific children. Penny's love of children is evident in her positive interactions with them. She feels blessed to have a job that she loves coming to everyday
---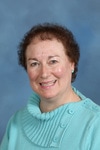 Asst. Teacher in the Orange Room
We were so sad when Kim left us after 2 years in 2006, so imagine our delight when she decided to rejoin our team in 2014 in our infant room. She earned her B.S. in Early Childhood Education (preK-4th) from Rutgers University and VCU. She enjoys reading, nature walks, singing and playing guitar. She even composes a little bit of music! She is the mom of a son and daughter and a loving Nana to her grandson.
---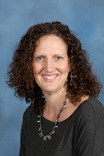 Co-Lead Teacher in the Yellow Room
​Kim has been a lead teacher since 2012. Attending Christopher Newport University and Union Presbyterian Seminary, she earned her B.A. in Political Science and her M.A. in Education. She loves to support local art and artists and is very active in local and state education reform. She is happily married with 2 amazing children and 1 Super Jedi dog. Sadly, Ms.Kim will be leaving us after the 2017-2018 school year. She has recently become a certified yoga teacher and will be pursuing that passion when she leaves us. Kim has always been a calm, insightful teacher and we will greatly miss the mindfulness and focus that she has shared with her students and co-workers. Bon Voyage, Ms. Kim!
---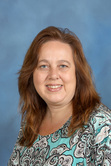 Lead Teacher in the Green Room
Angela joined the preschool faculty in 2012. In addition to being lead teacher in the Green Room, she also works in the infant room before and after school. She earned her B.S. degree from Radford University. She enjoys spending time with her family and traveling (especially on cruise ships). She is the mother of 5 (yes 5!) children: the oldest is a son, followed by 4 daughters. She has been happily married to her best friend for 24 years.
---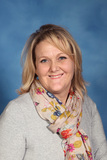 Asst. Teacher in the Red Room
Sarah joined our preschool team in 2013, after working as a substitute teacher for a year. Sarah's calm, unflappable nature make her a perfect assistant in the busy red room with our 3 year olds. She has a degree in English from George Mason University. She has 2 teenage sons, which keep her busy, but she loves going to the beach whenever possible.
---
Lead Teacher in the White Room
While raising her 2 children, Carrie-Lynn realized a love for Early Childhood and left the corporate word of advertising behind. Diving into coursework at JTCC, subbing and volunteering at area preschools and her children's elementary school, she began work at HUMC in 2014. Carrie-Lynn has a B.A. from George Mason University. On weekends (and most weeknights) she is usually on a soccer field around Richmond watching her son's and daughter's games. She also enjoys going to the beach and walks with her family and their Puggle. ​
---

Lead Teacher in the Blue Room
Robin joined our faculty in 2015 but has been a preschool teacher for 25 years. She has extensive training in early childhood education and earned her Certificate in Child Development in 2017. She enjoys reading and cooking and spending time with her teenage daughter.
​
---
Co-Lead Teacher in the Yellow Room
Sarah Baird started working at HUMC Preschool in the Red Room in 2015. After staying home with her infant daughter for a year, she returned to the preschool in 2017 to teach 4 and 5 year olds in the Yellow Room. She is married with two daughters and lives in Bon Air, and her youngest attends the preschool. Sarah has a BA in Studio Art and earned a VA teaching license for teaching Art K - 12. She has been teaching preschoolers and school aged children for over 20 years. She loves art, photography, and being outside. ​Update: Ms. Sarah will be moving into the lead teacher position in the Red Room next year. She is so excited with her new role and is already planning amazing things for her new classroom.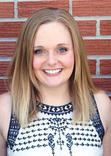 Lead Teacher in the Rainbow Room
Kelly joined us in 2016 as a co-lead teacher in the Yellow Room Pre-K., but quickly discovered a love for the busy toddler age group. She earned her bachelor's from the U. of TN-Martin and has taken supplemental coursework in early childhood education. Her interests include floral design and arts education. She is recently married and is new to VA. She is a fur mom to Murray, a Boston Terrier and Frankie, a Boston Terrier Chihuahua mix.​ Kelly is a toddler whisperer. As such, she will be taking the reins over the expanded one-year-old program beginning in Fall 2018.
---
PM Teacher - White Room
Ms. Jennifer M. started working with us in 2017 in the afternoons in the Rainbow Room. These days she is teaching our oldest children in our Pre-K room. The reason we only see her in the afternoons is that she is a full-time student at VCU pursuing her bachelor's degree in psychology. Jennifer, having Mexican and Columbian heritage, is fluent in Spanish. She enjoys riding bikes and spending time with her dogs.

Floating Assistant/PM Infant Teacher
Ms. Christina joined the preschool faculty in 2017. She is our floating assistant in the morning and our afternoon infant teacher. She earned her Associate's Degree from Ashworth College in Early Childhood Education. Christina has been working with children since she was 16 years old and loves being a part of children's lives. She is a fur mom of three dogs; Bentley, King James, and Dakota! She loves going to the beach, traveling, jewelry-making, spending time with her nieces and walking her dogs.
---
PM Teacher- Rainbow Room
​Pam, a Virginia native, is retired from FWISD in Texas and we were thrilled when she joined our staff in September 2017. She works every afternoon in the Rainbow Room and assists in the Green Room on Fridays. She has two loving sons and enjoys quilting, crochet, embroidery, and walking trails at the park.
​

Assistant Teacher in the Rainbow Room
Fran joined the staff in September 2017. She earned her Bachelor's Degree from Marymount University. She is married with 3 children. In her free time, Fran enjoys volunteering at her Church, cooking, reading, and working out.
---

Receptionist
Erin became our receptionist in February 2018. She is the friendly face that will greet you at the main door of the church and help you get signed in.
---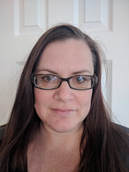 Lead Teacher in the Infant Room
Tonya is the newest friend to join our staff. She began with us in March 2018 as the lead teacher in the Infant Room. She is from Richmond and recently moved back after living in Virginia Beach for 25 years. She majored in Art Education at VCU and has worked in early childhood education for over 25 years. She and her husband are a modern day Brady Bunch. Tonya has 4 children, 2 stepchildren and 3 beautiful grandbabies. In her spare time, she enjoys concerts and traveling.
---